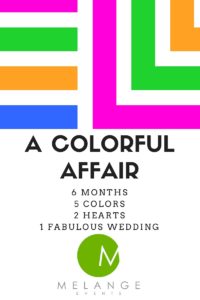 This past weekend all the pieces came together for an outstanding wedding we've been planning for a little over 6 months.  From the moment we met the bride and her fun, hilarious and amazing family, we knew it was a match and hoped it was for them as well!  The planning, styling and catering for their event proved to be just as fabulous as the couple themselves.  They were using colors from a traditional style circus lollipop with swirls of colors and a white stick.  That was the basis we had to go on and build everything from there.  They gave us complete freedom to come up with ideas and make recommendations that would have their wedding be gorgeous.  They didn't want too whimsical or to look like a children's party, even though they would feature the lollipops and toys for guests to grab on the way out!  This was so much fun to plan with them!
The Venue & Details
The wedding ceremony and reception was to take place at the Houston Museum of Natural Science, honestly a crown jewel in the Houston Museum District.  The Paleontology Hall was the background for the reception and the Cockerel Butterfly Exhibit Lobby would be for the Ceremony.
The wedding was for just a little over 150 guests.  The museum has so many different spaces that it is truly a versatile venue.  They could easily accommodate the ceremony in the Butterfly Lobby, which provided it's own beautiful backdrop.  As you can see in the photos below, there really isn't a bad photo opportunity in the space with all the dinosaurs and exhibits.  Such a great venue!
The Menu Makes It
For the menu selections, they wanted a wide variety of food stations for guests to enjoy throughout the night.  They didn't want a traditional buffet dinner and they didn't want a seated affair.  The theme was everyone up and moving around and enjoying the space and the company of everyone…a real celebration of the couple's love of life and laughter!  We had a menu tasting here at Melange and came up with an excellent selection of cocktail food stations for this group!
After a short ceremony, guests went into the Paleo Hall and were guided by staff to the back of the hall for passed hors d'oeuvres and cocktails.  Appetizers included our passed savory lollipops of smoked salmon with cream cheese and herbs, prosciutto wrapped cream cheese and roast beef lollipops as a nod to the whimsical lollipops at the wedding.  We also served our Bloody Mary Poached Shrimp with Bacon Jam as the other appetizer which was just tasty and couldn't do without it!
For the food stations we served a variety of food options including our Hot Rock Station with seared Beef Tenderloin Medallions served on a bed of hot lava rocks with potato croquettes and choice of warm tarragon sauce or cabernet demi glace.  The  Seafood Bar included freshly shucked oysters on the half shell with cocktail and horseradish, Chili Lime Crab Shooters and our famous Shrimp Elissa Martinis.  Our Bayou Station featured chicken and sausage jambalaya, mustard battered catfish bites and cajun corn muffins (what else would you expect for a bayou menu?!)
The Avocado Bar included fresh avocado halves filled with guest's choice of black bean and roasted corn salad, cumin chicken salad or beef fajita; offered with a choice of pico de gallo, cheddar cheese and sour cream.
The Late Night Snack Station was our Cookies and Milk Station with freshly baked chocolate chip cookies and individual milk jugs with chocolate milk or whole milk as well as our Deluxe Coffee Bar Station with cinnamon sticks, whipped cream, dark chocolate shavings, candied stir sticks and assorted flavored syrups.
The Finer Details
We surprised the Bride and Groom with a custom done Sweetheart Table.  They gave us free reign with all creative aspects of the wedding, so we created a beautiful table setting just for the newlyweds!  The table was a mirrored top on a Corinthian-style base.  The couple were treated to a tufted lounge seat for comfort after all that standing and dancing throughout the night!  The flowers were bunches of white hydrangea, teacup roses, tulips and baby's breath.  Very simple.  Very elegant.  We used mercury glass candles and lanterns.  Since we can't use open flame at the museum, we used LED lit votives to provide a little romance!
The cake was provided by Who Made The Cake, a famous cake maker here in Houston.  Nadine Moon and her team recently were named as one of the Top 10 Cake Artists in North America by Dessert Professional Magazine.
Elegant Beginnings (EB, Inc.) provided linens and chairs.  Working with them is always a joy!  We can tell them the style and setting and they always come through with exactly the right look and feel!
Lastly, we used Darryl and Co. to provide the furniture for the sweetheart table.  We have worked with them for many years now and always, always, always love their products and services.  They really came through.
Being members of NACE (National Association for Catering & Events) we believe firmly in using other vendor members who believe in their trade and the professionalism and industry standards for service and pricing.  NACE makes this possible and makes it easy to select our creative partners for each event we plan.
The Pictures
These are just a few of the photos from the event taken by iPhone.  Thanks for stopping by our website and enjoy the images!